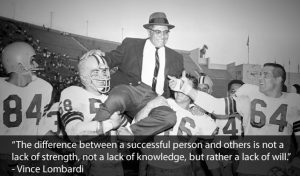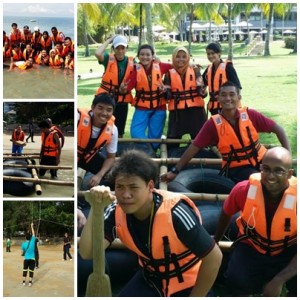 It's not just an event; it's Real Team Building Competency Development Program. Our program design process addresses your teams' specific work needs. Our high-impact Teamwork Development Programs are designed to meet your expectations, from new team formation, to informal networking, to conflict resolution, and more. We work with you before the program to develop a plan to respond to your team's current issues and needs.
There are many kinds of team building programs out there; the question is… "How many of them actually change the mind-set and belief systems of your staff?" Most of us know that we need to work together, however, do you see your staff actively playing WIN-WIN-WIN for the Organisation, Team and Themselves (or is it the other way most of the time)? Most programs tackle behavioural problems or even skill issues but not many deals with issues of the Belief System, Attitude and Competency. SCOMA seek to address those issues and tackle the root cause of it.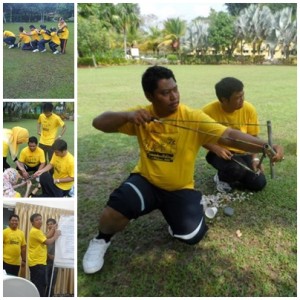 If you are ready to start making the necessary changes to achieving Dynamic Relationships and Great Attitude within your team, then SCOMA'S Teambuilding Competency Development Program is the program to begin.
Our program uses Accelerated Learning Techniques (also called "Experiential Learning") where both sides of the brain are engaged to ensure that participants will maximize their learning. Games and activities are used to ignite your mental and emotional feelings. This will lead to Active Learning from the heart, rather than just your mind. It is also sometimes done in a way to provoke a person to think and reflect on their actions, rather than tell them what to do.
We strongly believe that a person's performance or results is generated from his/her behaviour. His/her Behaviour is strongly governed by their Beliefs. Rather than just tackle the end result that we see from a person's work, we seek to identify the root cause of their belief system. This is more lasting and transformational to an employee.
Here's just a part of what you will experience: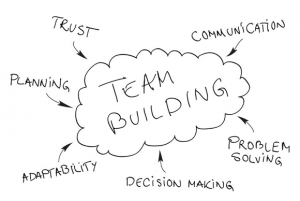 ? Accelerated Learning Techniques blending with Our SCM's Approach and Values to ensure that learning is not just "known" but also "felt" in the heart

? Proven Concepts and Belief Systems to play WIN-WIN-WIN for everyone!

? Aligns mind-set towards a common objective and work together for better results

? Eliminates Office Politics through Highly Experiential Activities

? Getting People to Speak Up and Voice their Opinions (YES, even those quiet people)

? Know the underlying cause of almost all relationship problems and how to avoid it

? How to set up a culture of Love and Support within the Organisation

? Create a Team of Action Takers, who not talk the walk, but also walk the talk!
This program is an inner strengthening of the team. It is an opportunity for you to see yourself in an entirely new light – the absolute best of your team. The learning is truly transformational and can be applied to all aspects of your daily life. If you are committed to experience a more Dynamic Team, then commit yourself and do whatever it takes to make this happen!
We will customise our programs to suit your needs, rather than provide an off the shelf program. Our consultants will come and visit you for a Teams Assessment Study before we recommend a program for you.
The Power of Team building (80% outdoor)
One could say that team building is like coaching but for a group. To be effective people need to work together toward a common goal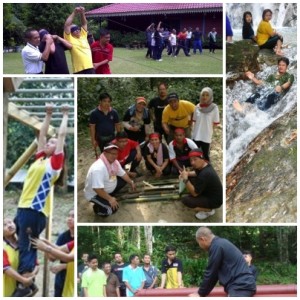 in a coordinated and cooperative way. Therefore one could also say that team building is a systematic process designed to improve working relationships and team functioning such as problem solving, decision making and conflict resolution that enables the group to overcome any goal blocking barrier.
Amongst the ingredients;
Team Bonding – Develop participants' abilities to formalize the power of collaboration among individuals.
Achievers Attitude – Will be taught to blend the talents, skills and inherit creativity of diverse people and use this collaboration so that the work group leverage's its skills, time and use this collaboration so that the work group leverage's its skills, time and resources for their own benefit and that of the organization
For many this result orientated mission is the real purpose for team building. A team building goal therefore could be simply to identify and develop effective communications.
Passion For Excellent (50% outdoor)
The pursuit of a goal, the quest for excellence, the challenge to succeed and the achievement of performance excellence are the qualities brought out by a great leader.
Amongst the ingredients;
The mind – To apply practical skills which will help them master the power of positive thinking. Change self-defeating attitudes into self-affirmations.
The Attitude – To recognize the fact that their attitude plays a major role in their achievement in life. Procrastination, mediocrity, lacking in self-esteem and low integrity are attitudes that bring failure in life. Only when they have mastered their attitude will they lead a happy and successful life.
These 3 days 2 nights program will be an unforgettable experience for your managers and staff. They will learn to work with shared values and to bond closely together to experience the dynamics of working as a team to achieve one common goal.
One Solid Family (Management & Union Leaders)
The success of an organization lies within the solid teamwork and understanding amongst the personnel. They work together as one big solid family toward materializing their common objectives and target.
Amongst ingredients;
Communications – To enhance, strengthen and polish the communications skills and abilities among the personnel. This is to cut down any unforeseen breakdowns towards achieving common targets.
Leadership – To unleash the 'hidden' leader among the personnel and to brush them to give their best towards themselves, the team & the organization.
These 3 days 2 nights program will be a great experience for your personnel (managers and staff). They will be able to practice their skills, share their capabilities and learn to work together and to experience working as a leader within a team to achieve one common goal.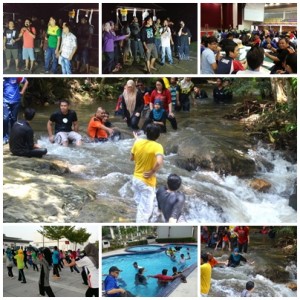 Back to Nature/Corporate Survival Boot Camp Team Building Program
Get out of the boardroom and back to nature. Whether you are looking for a less formal meeting place, overnight camping, a day or couple of days of team building activities, SCOMA can offer it all.
Our highly professional and experienced outdoor facilitators will be happy to lead your group in exhilarating and stimulating activities. With the emphasis being on team building, our facilitators can demonstrate through shelter building, fire lighting and challenges the importance of team work.
Why not get your delegates to prepare and cook their own lunch in the woods? All our corporate activities are developed to motivate participants and allow them to have an enjoyable, positive experience in the natural environment.