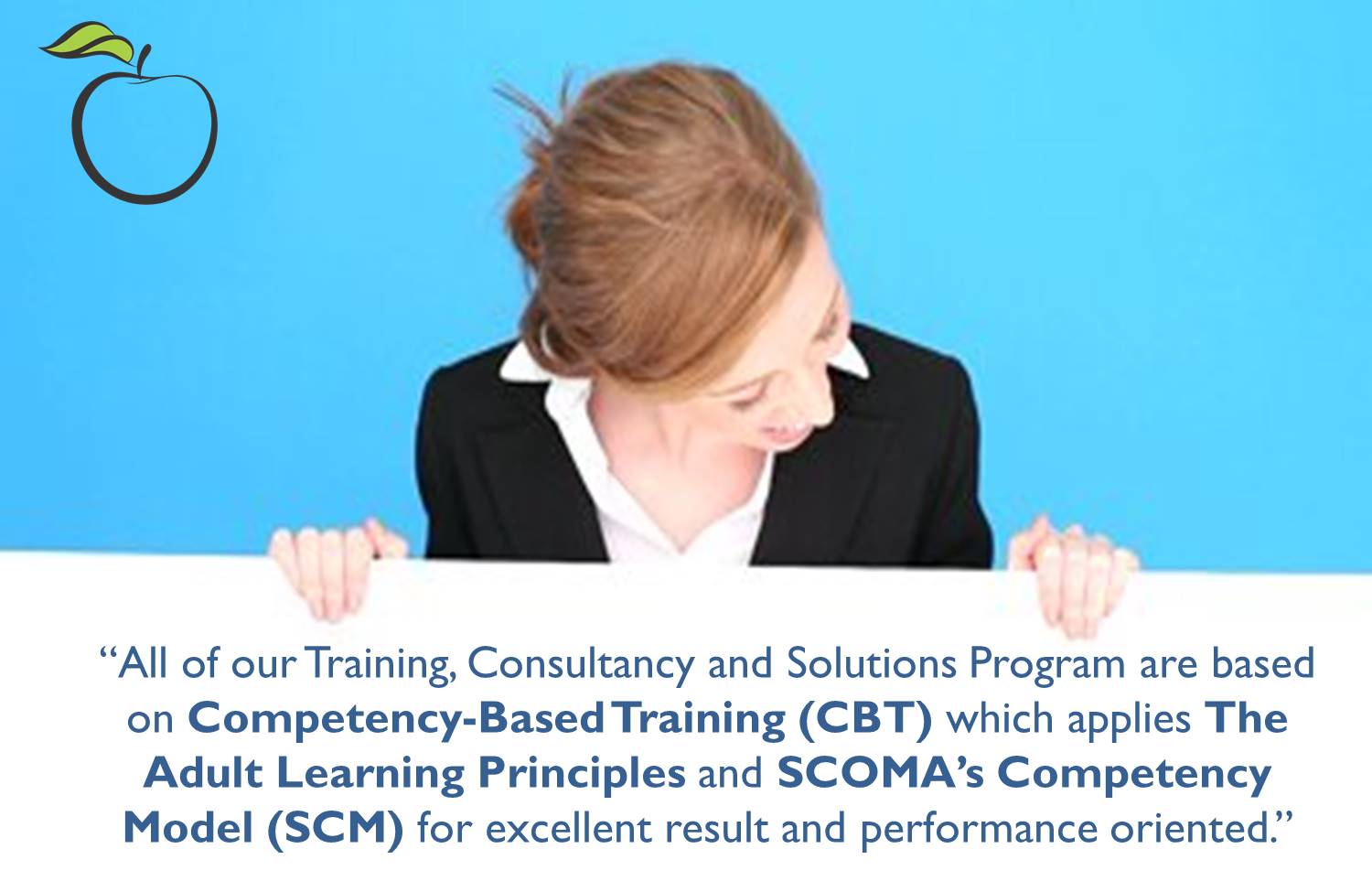 Our competency-based training, adult learning principles and our SCM approach can develop effective workers, managers and future leaders with excellence competency. We strongly believe that competency playing a major part in developing human. Our Trainers are Certified Trainer of PSMB/HRDC.
Our Programs
Self-Competency Development Program
SCOMA's Self-Competency Development Programs are designed to trigger the real needs of human. It will emphasize on the enhancement of self-competency values. The program will help you to identify your strength and enhance it, your weaknesses and overcome it, your opportunities and grab it and your threat and avoid it.
Please click to the title above for more detail information.
Personnel Competency Development Program
SCOMA'S Personnel Competency Development Program help employees develop their attitude, knowledge, skills and abilities so that they can perform the duties of their present jobs and ultimately retain an obligation for their own development and education and it is expected that employees will advance their own careers through appropriate self-education and self- improvement with splendid competency grade.
Please click to the title above for more detail information.
Team Building Competency Development Program
It's not just an event; it's Real Team Competency Development Program. Our program design process addresses your teams' specific work needs. Our high-impact Teamwork Development Programs are designed to meet your expectations, from new team formation, to informal networking, to conflict resolution, and more. We work with you before the program to develop a plan to respond to your team's current issues and needs.
Please click to the title above for more detail information.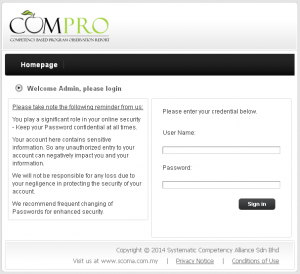 Online Reporting
All our programs come standard with COMPRO – Competency Program Observation Report. The admin access to COMPRO will be given only to the authorized personnel, for example, HR Manager and Head of Department. They will be given a username and password to access the system.
In addition, the participants will be granted user access where they can only view their information